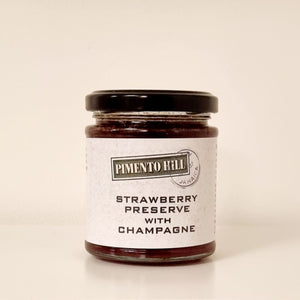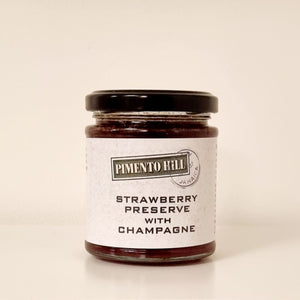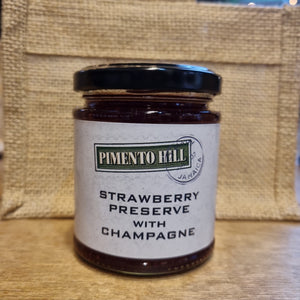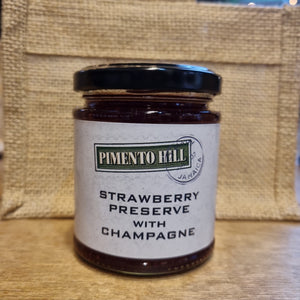 On Sale
Strawberry Preserve With Champagne 227g
A special treat at breakfast or afternoon tea.
Suitable for vegetarians.

Handmade in small batches, with all natural ingredients, our Caribbean-inspired products reflect our Jamaican heritage and our love for food.

Ingredients

Strawberries, Champagne 2%, Gelling Agent (Fruit Pectin), Acidity Regulator (Citric Acid), Sugar.

Prepared with 45g of fruit per 100g.  Total sugar content 67g per 100g.
Allergens are in bold.

Nutritional Information

Typical Values                                                              Per 100g

Energy                                                                            1145kj/269kcal
Fat                                                                                   0.2g
  of which saturates                                                         0.0g
Carbohydrates                                                                 67g
  of which sugars                                                             67g
Protein                                                                             0.3g
Salt                                                                                  0.02g

Storage:
Refrigerate after opening and consume within 6 weeks