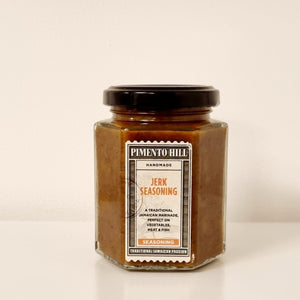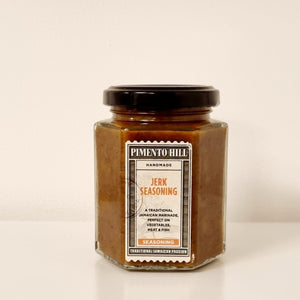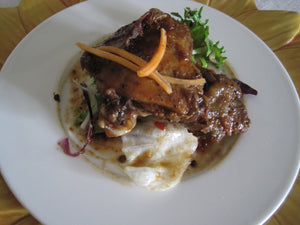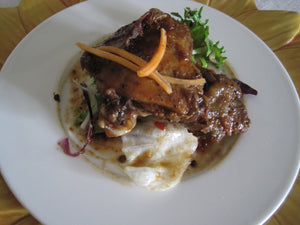 On Sale
Jerk Seasoning 172g
A traditional marinade bursting with rustic and authentic Caribbean flavours. It is a spicy combination of herbs, spices and seasonings which create a deep warmth when rubbed into meats, fish, chicken or vegetables and left to marinate before preparation. It is particularly good with chicken and pork.
Suitable for vegetarians. Gluten free.
Handmade in small batches, with all natural ingredients, our Caribbean-inspired products reflect our Jamaican heritage and our love for food.
 Ingredients:
Onion, Vinegar, Spring Onion, Scotch Bonnet Peepers, Pimento, Garlic, Ginger, Rapeseed Oil, Cinnamon, Pepper, Thyme, Nutmeg, Salt, Water.
Nutritional Information
Typical Values per 100g
Energy 177kJ/42kcal
Fat 2.3g
of which saturates 0.3g
Carbohydrates 4.3g
of which sugars 3.3g
Proteins 1.5g
Salt 0.10g
Refrigerate after opening.